5th Global Forum on Innovation and Technology Entrepreneurship
The South African Department of Science and Technology is proud to be hosting, in partnership with the World Bank, the fifth Global Forum on Innovation and Technology Entrepreneurship, in the city of East London in the South African Eastern Cape Province from 28 to 30 May 2013.
The Forum is a biennial international flagship event, convening the global innovation and entrepreneurship community to exchange know-how, establish partnerships and develop innovative approaches. The specific focus of the 2013 event is to enable innovative entrepreneurship for sustainable, inclusive growth and employment in developing countries.
Bringing together (among other international attendees) several high-level African and European policy-makers and experts, we are confident that the Forum will not only assist the strengthening of bilateral science and innovation partnerships between South Africa and Europe, but will also contribute to enrich knowledge economy policy dialogues and cooperation initiatives between Africa and Europe.
More…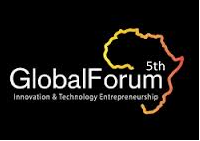 Leave a comment